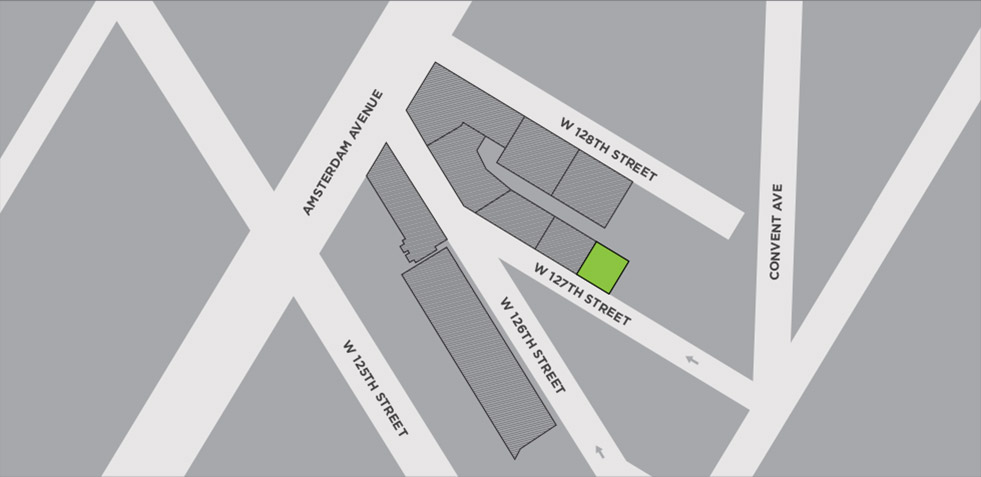 CONTACT
---
The Janus Property Company's offices are located in the Manhattanville Factory District at the Sweets Building at 423 West 127th Street. You can reach the Janus team at 212-932-2388.
---
DIRECTIONS
SUBWAY
One block east are the A and D Express subway lines accessing TimeWarner Center, Columbus Circle, and Central Park in one stop, along with the B and D Local subway lines; One avenue west at Broadway is the #1 Local subway line, accessing the #2 and #3 Express subway lines.
BUS
The District sits within the highest concentration of North-South and East-West bus lines in Manhattan – MTA Bus Map.
TRAIN
The MetroNorth Commuter Rail Station is approximately one mile east at 125th Street and Park Avenue, accessing the suburbs of Westchester to the north and Grand Central Station.
CAR
The North-bound and South-bound access and exits of the West Side Highway are two short avenues west.
COMMERCIAL VEHICLE
Amsterdam Avenue conveniently runs both north and south at this location and is the major truck route in and out of Manhattan, with direct access to Interstate-95, the George Washington Bridge, New Jersey and the New York State Thruway.